270
kilometres of
Skicircus pistes
408
kilometres to be explored with one ticket
3
ski schools and
one ski kindergarten
99
metres from the hotel
for ski-in and ski-out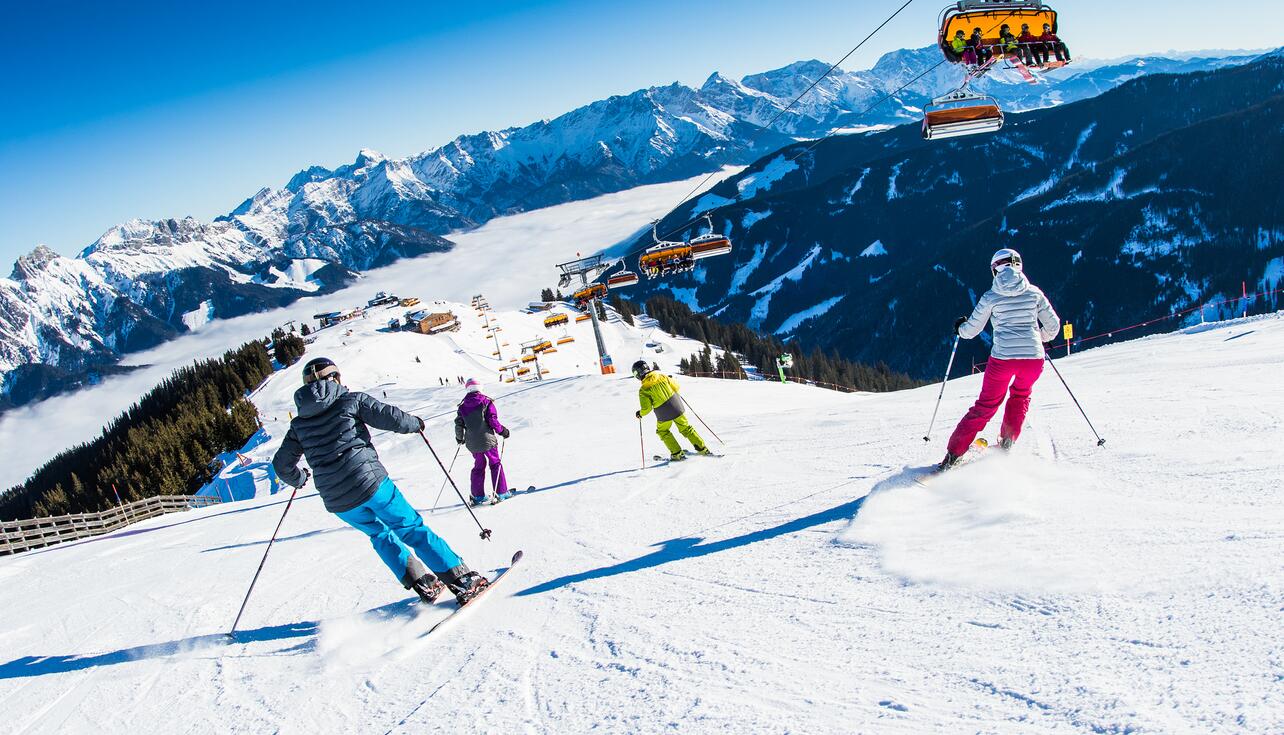 HOTEL on the slopes
The Salzburger Hof Leogang treats guests to exceptional service and accommodation. However, what truly makes this place stand out is its location. The Asitzbahn gondola is just 99 metres from the hotel, which makes it the ideal base for ski adventures in Leogang. Grab your gear, step out of the hotel and hop on the gondola. Within minutes you'll find yourself gliding down the slopes of Austria's largest ski region.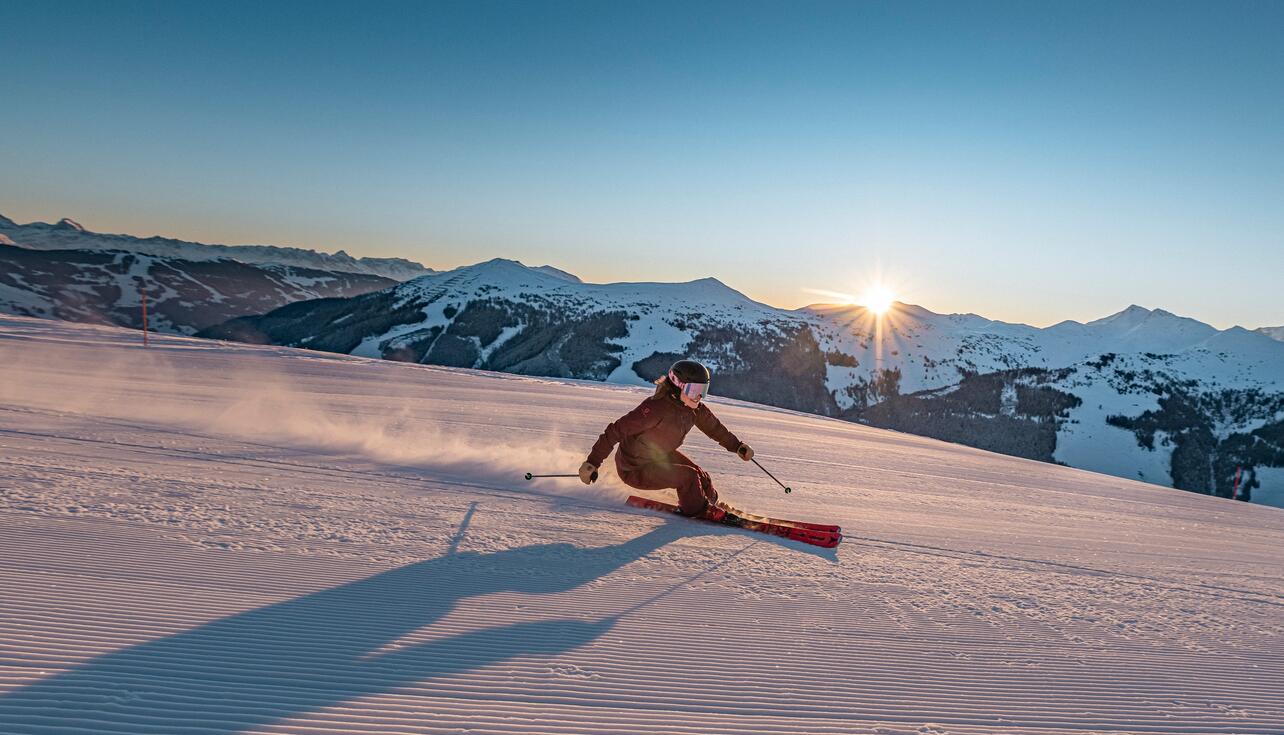 1 Ticket to 3 areas
Ready for a special skiing experience? The SKI ALPIN CARD was introduced just a few seasons ago, but today we can't imagine skiing without it. The ticket gives you access to an incredible 408 kilometres of pistes including guaranteed snow on the Kitzsteinhorn glacier.
Experience limitless skiing with just one ticket and take on the three ski areas of Skicircus Saalbach Hinterglemm Leogang Fieberbrunn, Schmittenhöhe and Kaprun-Kitzsteinhorn.
benefits for skiers
Available only at the Salzburger Hof Leogang
Ski-in and ski-out thanks to hotel located just 99 metres from the cable car and slopes

Guided ski days with our fully qualified guide, Stefan, as part of our weekly activity programme

Ski storage space at the hotel with individual lockers and drying facilities

Ski passes can be purchased from hotel reception to avoid waiting times
Ski kindergarten & Ski school
Directly at the hotel
You have better things to do than lug heavy ski equipment around or wait for the next bus to take you to the slopes. After all, there's plenty to explore and discover during your ski holiday. Here at the Salzburger Hof Leogang, everything is within easy reach. Book your ski lesson or snowboard training at the ski schools and ski kindergarten opposite the hotel and jump right into your family ski adventure.
Nitro Snowpark Leogang
Action on the Asitz mountain
There's no doubt that the Skicircus is one of the best ski areas in the Alps. A range of snow parks provide action for days on end. The ultimate highlight is the Nitro Snowpark in Leogang. It's packed with creative features as well as the obligatory rails and boxes. The spectacular kicker line is shaped to maximise air time and make you hungry for more. Explore new lines and try new flips and spins. The Bag Jump airbag ensures a soft, confidence-boosting landing. With all these options, the park has something for everyone, from beginners to budding freestyle pros. The Asitzmuldenbahn lift provides direct access to the park. Each jump and feature is kept in top condition by the park's shaping crew.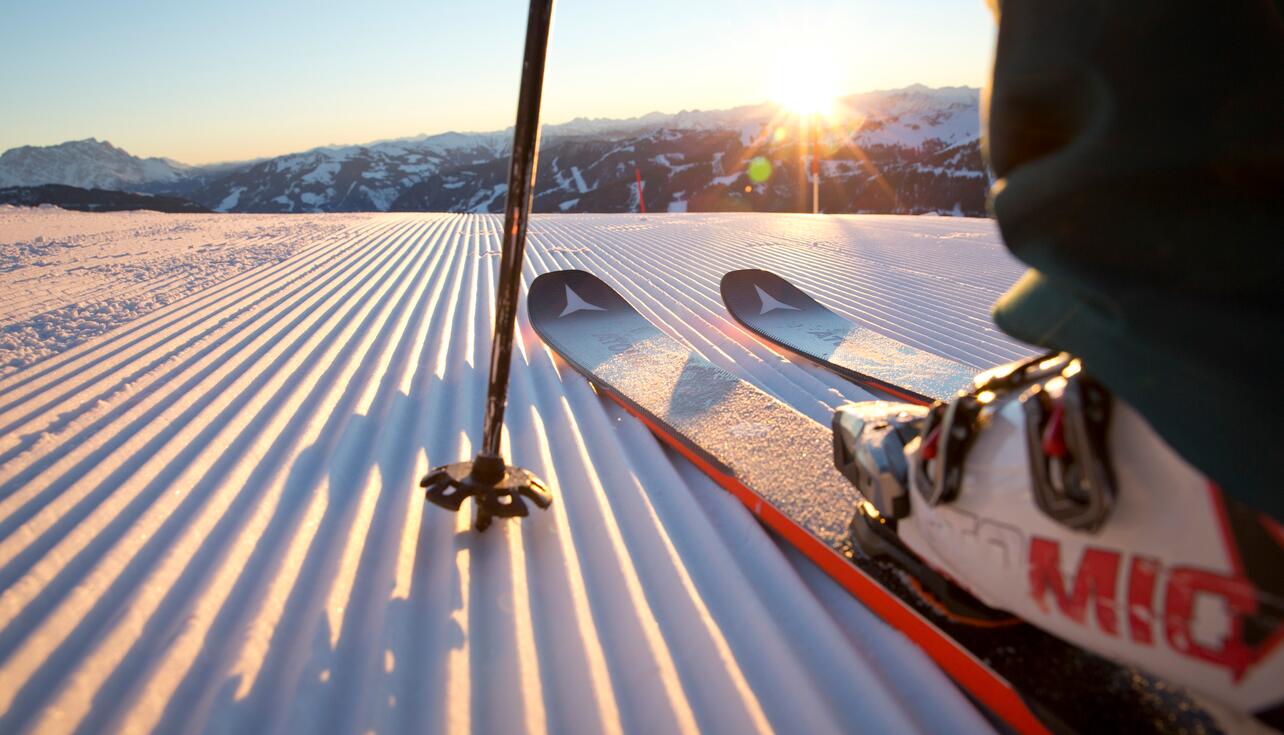 Circuit for expert skiers
Highly recommended
The Skicircus Saalbach Hinterglemm Leogang Fieberbrunn has pistes for all levels of skiers. If you're up for a special challenge, we have a treat in store: the longest and toughest ski safari in the Alps.
Gear up to conquer the entire ski area at once. Allow at least seven hours to master 72 kilometres of pistes and 12,500 metres of vertical drop. And remember, it is called The Challenge for a reason!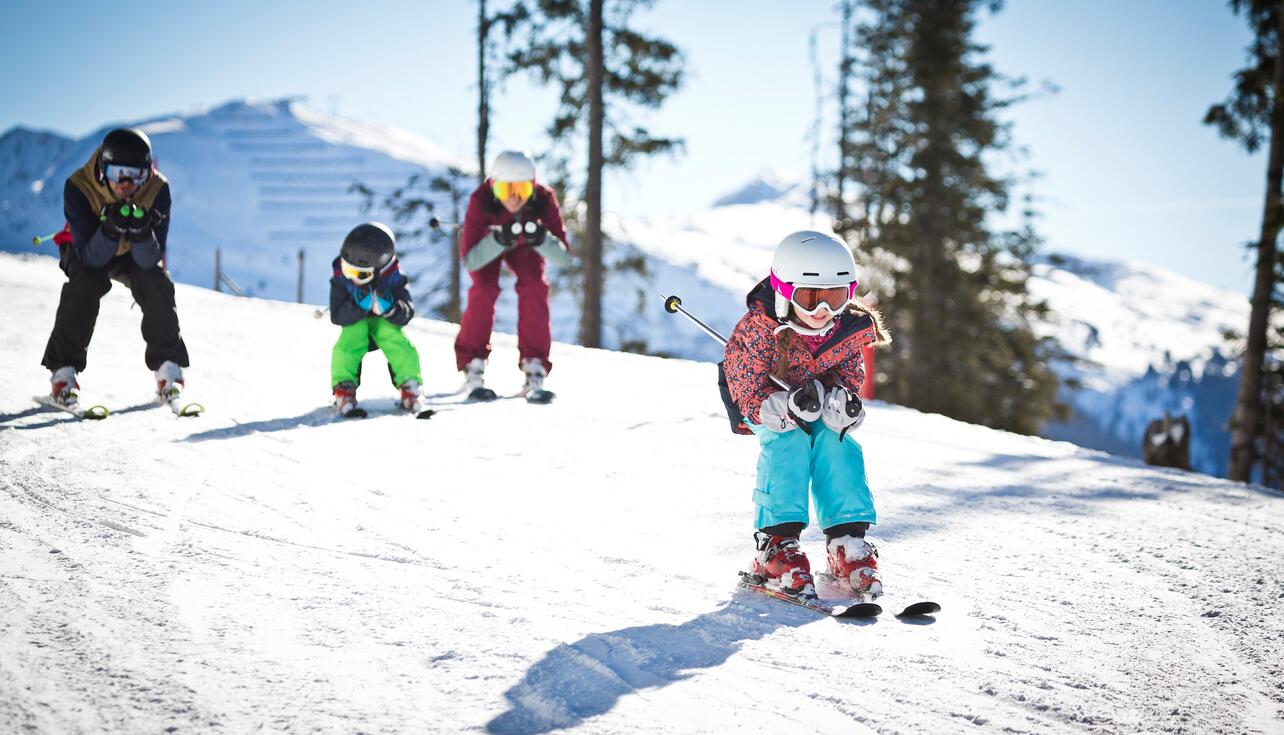 Junior Xplore card, Easter bonus & more
The ski area offers discounts for children and regularly provides special deals throughout the winter.
Winter offers
Whether you're into skiing, winter hiking, tobogganing or interested in finding new activities, a winter holiday in Saalfelden Leogang is just right for you. Plenty of options to discover the snowy mountains await.
More offers
Looking for a little variety from your skiing holiday? Leogang should be your number one choice. It forms part of Austria's largest ski area, connecting the 270 kilometres of pistes with the slopes of Zell am See, Kaprun and Kitzsteinhorn. Top-rated ski schools take your skiing to the next level and teach your kids skiing in a fun and relaxing way. Experienced off-piste adventurers will find good freeride options away from the slopes. And, after all that action, you can treat yourself to a drink at one of the mountain huts or après-ski bars. What more could you ask for from a ski holiday destination?
The Salzburger Hof Leogang is located right in the middle of all this variety. With all the options within reach, it really is the ideal base for a winter holiday. Whether you're travelling with the family, your best friends or just the two of you, you won't be disappointed. Outstanding accommodation, excellent service and a range of spa offers just for skiers will make you want to keep coming back to us. And don't forget about the hotel's location, directly next to the bottom station of the Asitzbahn gondola, just a two-minute walk from the lift.
your Ski getaway to Leogang
Enquire about ski holidays at the Salzburger Hof Leogang and we'll provide you with a personalised offer – for a ski adventure you'll never forget.
Our team is here for you!