Panorama Spa

Luxury spa breaks in Leogang
1200
square metres of
panorama spa
108
square metres of
infinity sky pool
1
sun terrace
with wind protection
6
lounges and
quiet areas
If there was only one thing our luxury spa ever was lacking, it was this sixth floor terrace with exclusive infinity sky pool. Prepare for a grand surprise as you make your way to the very top of the hotel. But don't forget to make a stop on the fifth floor, which also underwent extensive refurbishment and now boasts 500 square metres of an exquisite spa to the west of the hotel. With this, our facilities stretch out for an incredible 1,200 square metres of pure relaxation, exclusively available for adults from the age of 14 years onwards.
exquisite Sixth floor spa
Discover spectacular design
Even the way up to the rooftop takes you on a journey to peace and relaxation. The glass lift to the fifth floor delivers an experience in itself. From the fifth floor, you only have to climb a few more stairs to our brand-new sixth floor. Step out onto the terrace and instantly be greeted by the sun and surrounding mountains. The enclosing glass walls are an architectural masterpiece, keeping you protected and providing a completely unobstructed view into nature. Indulge in pure luxury spa breaks at this special gem, which elevated our spa and sports hotel into the four-star-superior category in the summer of 2021.
Looking for more indulgence?
Explore our full range of spa offers and guided activities and enjoy spa breaks par excellence.
spa Highlights
On the fifth floor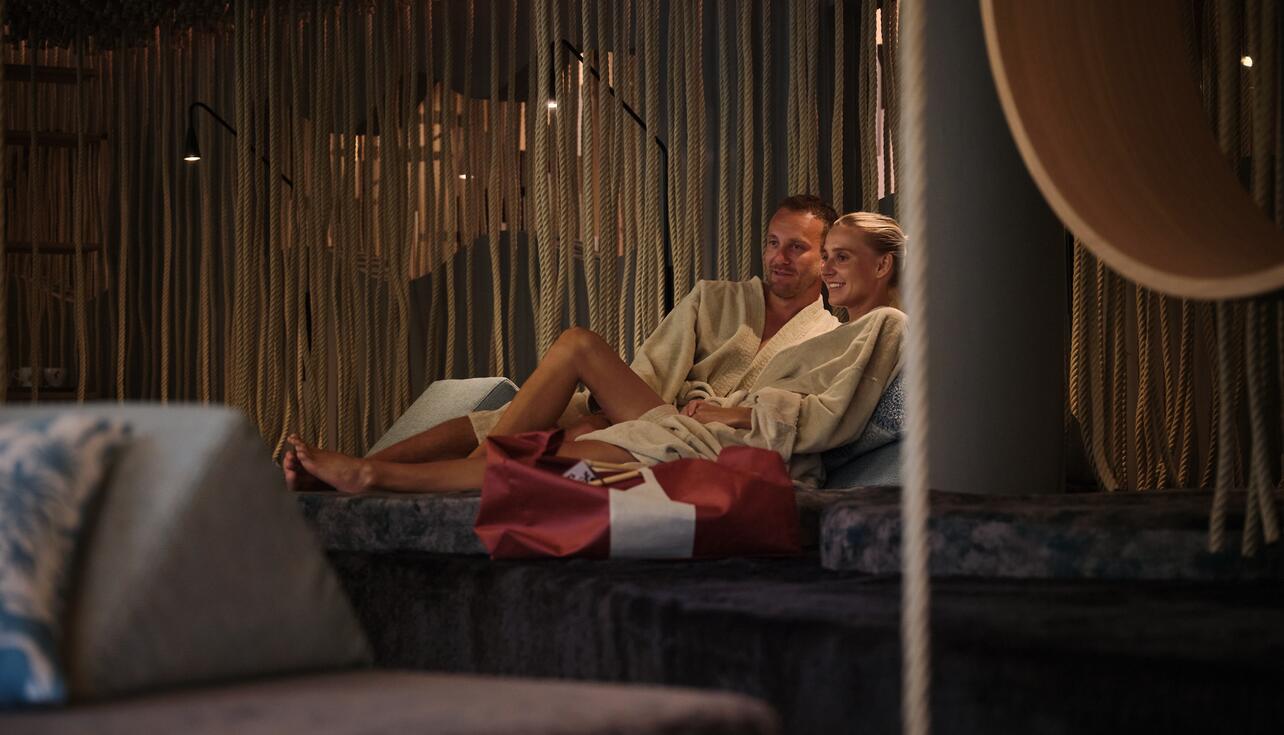 Two panorama saunas heated to 60 and 90 degrees Celsius
Steam sauna with views of the Asitz mountain
Generous quiet room with loungers, reading lamps, power outlets and panoramic views of the Asitz mountain
Sauna lounge with tea bar
Four treatment rooms for massages and beauty or relaxing baths
Yoga and exercise room
Infrared loungers
Snow shower for refreshment, unique in Austria
Shower area with several public showers and one private shower
Touch the sky
On the sixth floor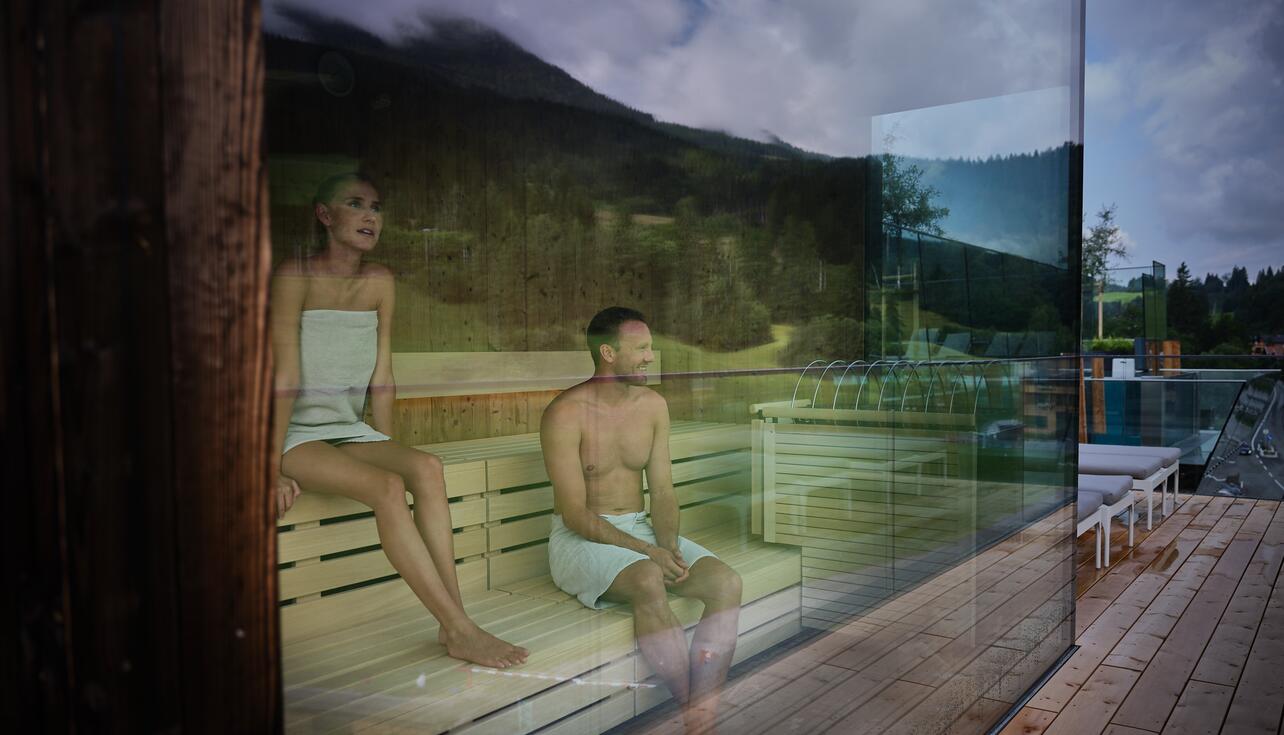 Infinity sky pool with an area of 20.5 x 5 metres and 32 degrees Celcius
Panorama terrace with glass screen for wind protection
Plenty of loungers and relaxing nooks around the pool area
Sheltered fire lounge with open fireplace
Nude area with outdoor sauna and separate terrace
Sky lounge with open fireplace and buffet area
Relaxation room designed to inspire rest and relaxation, as well as peaceful slumber
Quiet room with panorama views
Spa breaks in leogang
Get ready for a memoroable stay at one of the top spa hotels in Leogang and leave behind daily life.
More offers
An extraordinary experience
Enquire about your spa breaks in Leogang now and enjoy a fully personalised time-out. You deserve it.
Our team is here for you!